On occasion, and especially since the rule of in-person radifications, the Officers of the Death March will meet to discuss the bylaws and date of the coming Death March to the Sea.
2015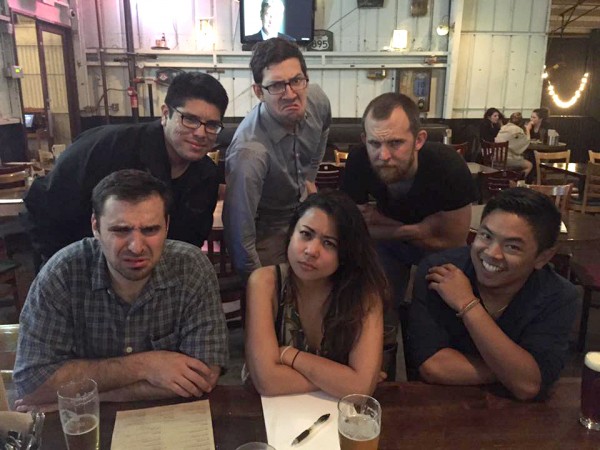 Date: June 8, 2015
Where: The Pub @ Golden Road
Attendees: 6
Report: Summit 2015 Report
With a revision of what constitutes an expiring bylaw, this summit did not take nearly as long as the previous summit to get through. As a result, the officers had a grand ol' time. Please read the report for all the juicy details.
2014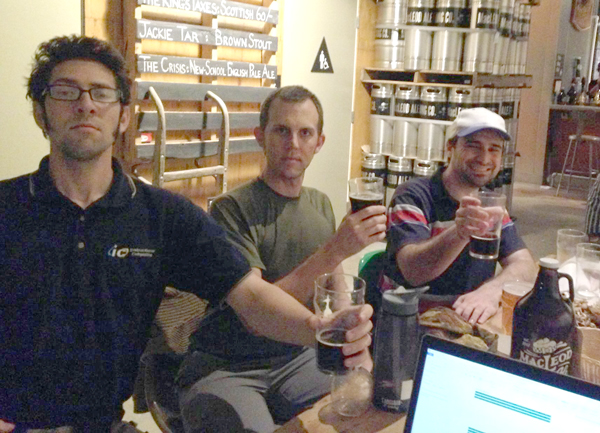 Date: July 24, 2014
Where: MacLeod Ale Brewing Co.
Attendees: 10
Minutes: http://deathmarchtothesea.com/?p=2872
This was a good summit as far as attendance was concerned. Also, the location was fantastic. BUT because so many bylaws were expiring, it took all night to get through it all.
2013
Official Summit
Date: June 11, 2013
Where: Stout Hollywood
Attendees: 10 (No triumvirate however!)
Announcement Post
Cloak and Dagger Summit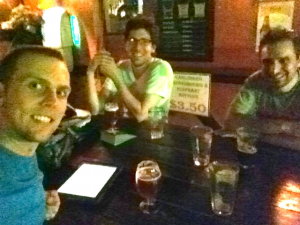 Date: June 19, 2013
Where: McG's Chatsworth
Attendees: 3 (All the Marshals)
2012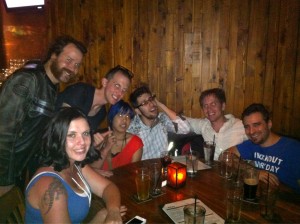 Date: July 10, 2012
Where: Stout Hollywood
Attendees: 7
Announcement Post
Wrap-Up Post
2011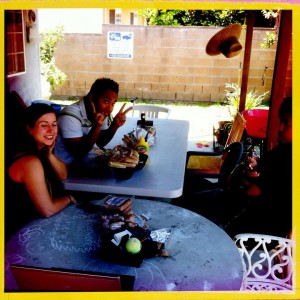 Where: Fuller Compound
Attendees: 6 in person, 1 over video chat
Pictures: https://www.facebook.com/media/set/?set=a.10150183582391364.302238.527661363&type=3&l=be7948477c
OctoberFestivus
Many politics. Much LOL.