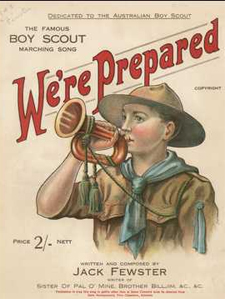 Are you prepared for a 14 mile hike in the middle of summer?
If you didn't respond to that question with a resounding YES, then you might not be ready. Sure, some hearty veterans will say that 14 miles is nothing or that there have been fantastically overcast and cool years. However, many people have FAILED the March and had to be picked up halfway at Trippet Ranch, the hike's only escape hatch. But it's not easy; poor cell phone reception and no cars left there mean that it isn't an easy out. You may be left waiting in the sun for hours before someone can come and get you.
Rather than have this happen to you, please be prepared for a very hot day in the middle of nowhere. Some things that you do not want to attempt the March without:
The next thing to consider is if you have a team. Teams are groups of people who are planning on finishing the March together. That means someone is driving you from the Ocean back to the start. If you do not have a team, you can try your luck in the morning and see if any team has a free spot. There usually are. Or you can lead a team by joining the Ride Corps. But most importantly, remember that you are on your own if you start the March without a team/ride. We are not going to come get you from the Palisades after we've had a couple of beers at the Banquet.
Lastly, if you have done this before, are looking to increase the challenge, or just want to help, consider participating in the Race, the Punishments, or go for some Achievements.